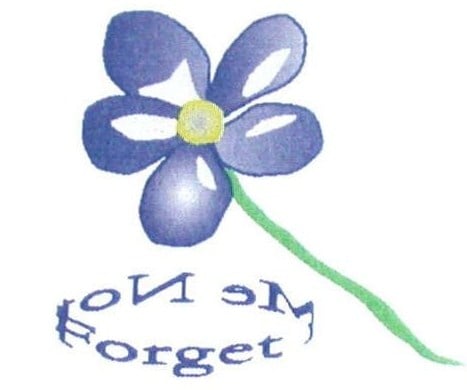 The STAFF at The Flowers are
THE BODY OF THE HOME AND THE COMPANY

The registered Provider and Managing Director of the company is Sarah Barraclough or Sally (as she is known). Sally is also in the process of be coming the registed care manager. Sally controls the day to day running of the home and business. Having relevant management experience including a CIPD qualification. Sally has a vast amount of experience in the care of Dementia/Alzheimer's disease. Sally is also committed to her own on-going development and is currently studying ILM certificate in leadership and management. Having an empathy with psychiatry producing a deep understanding of the vulnerability of Dementia sufferers, she has attended a pilot course in Dementia care as well as numerous Dementia conferences and courses, always keeping up with the changes in a pro active manner. Sally monitors the day to day care in the home to provide consistency and person centred care.
Rachel is Sally's, Deputy. Rachel is very experienced, having NVQ 3 in Care and also management; Rachel is an asset to our home who has risen as a member of staff throughout the home, therefore implements the ethos of the home.
Our Assistant Manager, Donna assists Rachel, and has over 7 years experience here at The Flowers and is a fanastic mutli tasker and a valued member of our team.
Our Senior/Acting Senior Carers, Judy, Adele and Vicky monitor the day to day care in the home, overlooking the 'on the floor' activities in the home, making sure all policies and procedures and requirements are met in a safe and organised fashion, dispensing medication and documenting daily reports. Both are a very important part of the day to day care and they are responsible for many requirements, referring to both Adult protection and Dols as required.
Carers are the mainstay of the home, being in close contact with the residents both physically, psychologically and emotionally, the carers are the direct contact regarding any issues with the residents and hold a very responsible position in the home. Reporting any observations or changes in residents needs immediately.
Our Activity Co-ordinator is Gail. Gail is employed to focus on life skills and activities with the residents, from trips out to life skills and creativity within the home and gardens.
The ancillary staff of the home, hold an essential position along with the responsibility of implementing CQC requirements, health and safety requirements, environmental health requirements, COSHH and RIDDOR requirements appropriately. Kirsty is our Laundry Person, and Andy is our Handy Person.
The home employs an average of 25 staff. All staff are trained to a minimum of NVQ 2 in care or undergoing this as part of their employment. The care certificate qualification is promoted. Many are trained to NVQ 3 and 4, as well as all mandatory training and specialised training in Dementia care. Sally is committed to on-going training and monthly in house training on various subjects is the norm. The staff also have access to a staff library. All staff receive a 3 month induction with a 6 week foundation course in care. See below for the hierarchy in the home along with individual qualifications;
Sarah Barraclough (Provider, Care Manager and Managing Director, CIPD)
Company Director Catherine Taylor
Rachel House (Deputy Care Manager NVQ 2/3 Care and NVQ 3 Management)
Donna Burns (Assistant Manager NVQ 2/3)
Carers and Activity co-ordinator (NVQ 2/3)
Office Assistant/Housekeepers/Laundry Persons/Handymen NVQ 1/2/3
Staff at The Flowers are expected to dress and act in a professional manner both whilst on duty and off. All wear badges with name and job title.
Staffing levels are always within or above the national requirements, are reviewed regularly and many staff are multi skilled.
ARE YOU INTERESTED IN WORKING WITH US? -
(See vaccancy tab)
Hours and rate of pay to be discussed during interview.
(Bonus scheme in operation)
Please email or post a full CV, to; Sarah Barraclough
(Business manager/ provider)
Email; [email protected]
The Flowers Care Home
3 Snape Drive
Horton Bank Top
Bradford
BD7 4LZ